ShipEazy Order Management(4) Flexible choice of merger or split package posting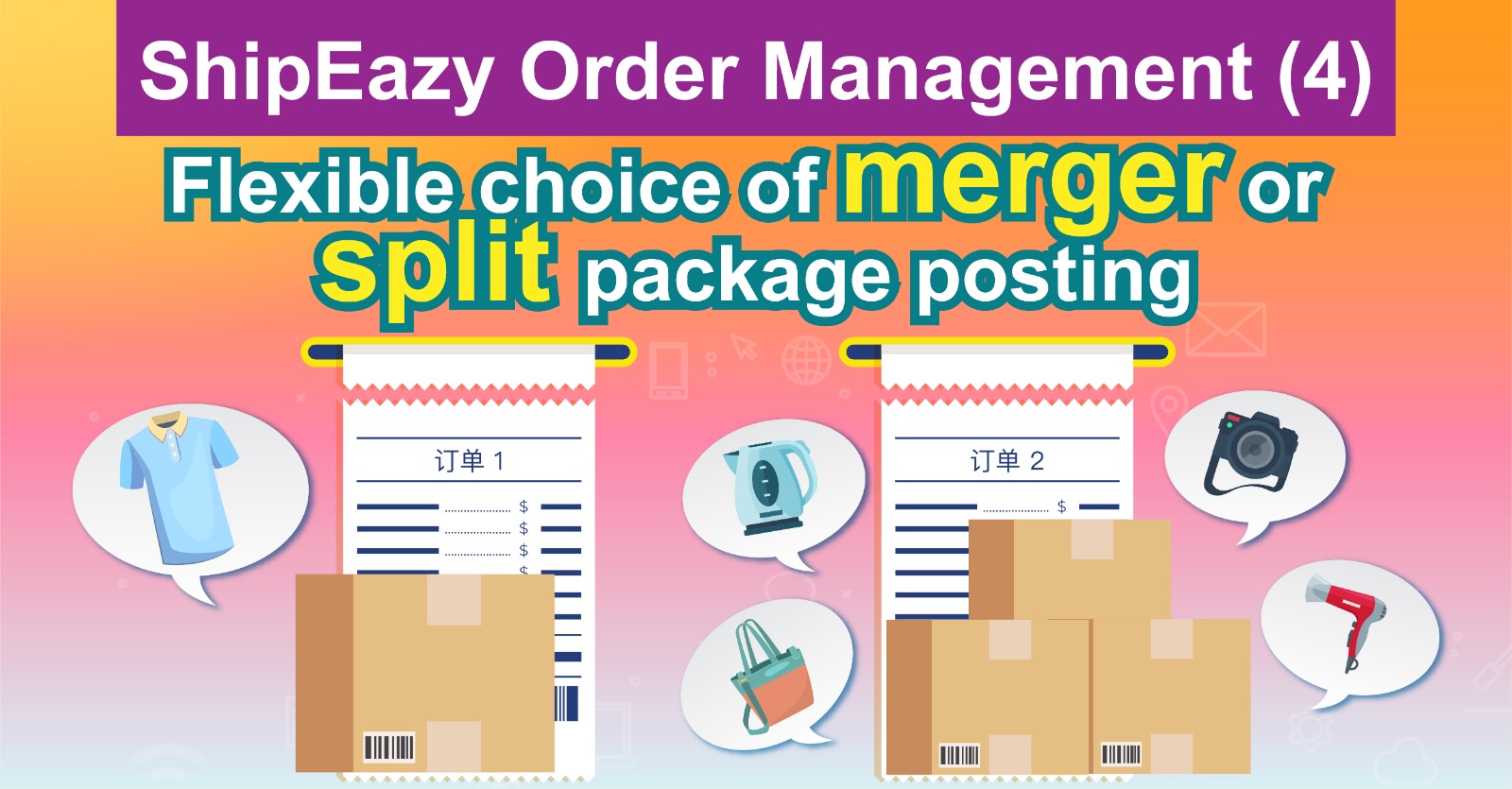 ShipEazy Order Management has many advantages. In addition to instantly viewing, processing multi-channel orders, convenient handling of package shipments, and customizing the delivery process, you can also merge or split orders.
For sellers, when selling products, buyers often order multiple products from the same account. At this time, the seller needs to decide whether to merge or split the package.
In the same order, if there is more than one product, the package may be split and posted to save freight; or on the contrary, the combined package delivery can save freight. Another possibility is that the buyer will take the initiative to request the combined package to be shipped and bear the postage. At this time, the combined package will provide convenience to the buyer and make the transaction completed.
ShipEazy Order Management provides flexible functions, you can choose to combine the merchandise under the same account and dispatch it together, or if you need to split the order, you can choose to post the package separately, saving freight and increasing profits.
Want to try it out right now? Click this link to register now: