Customer Relationship Management (1): Automatic reply to the buyers to avoid losing business opportunities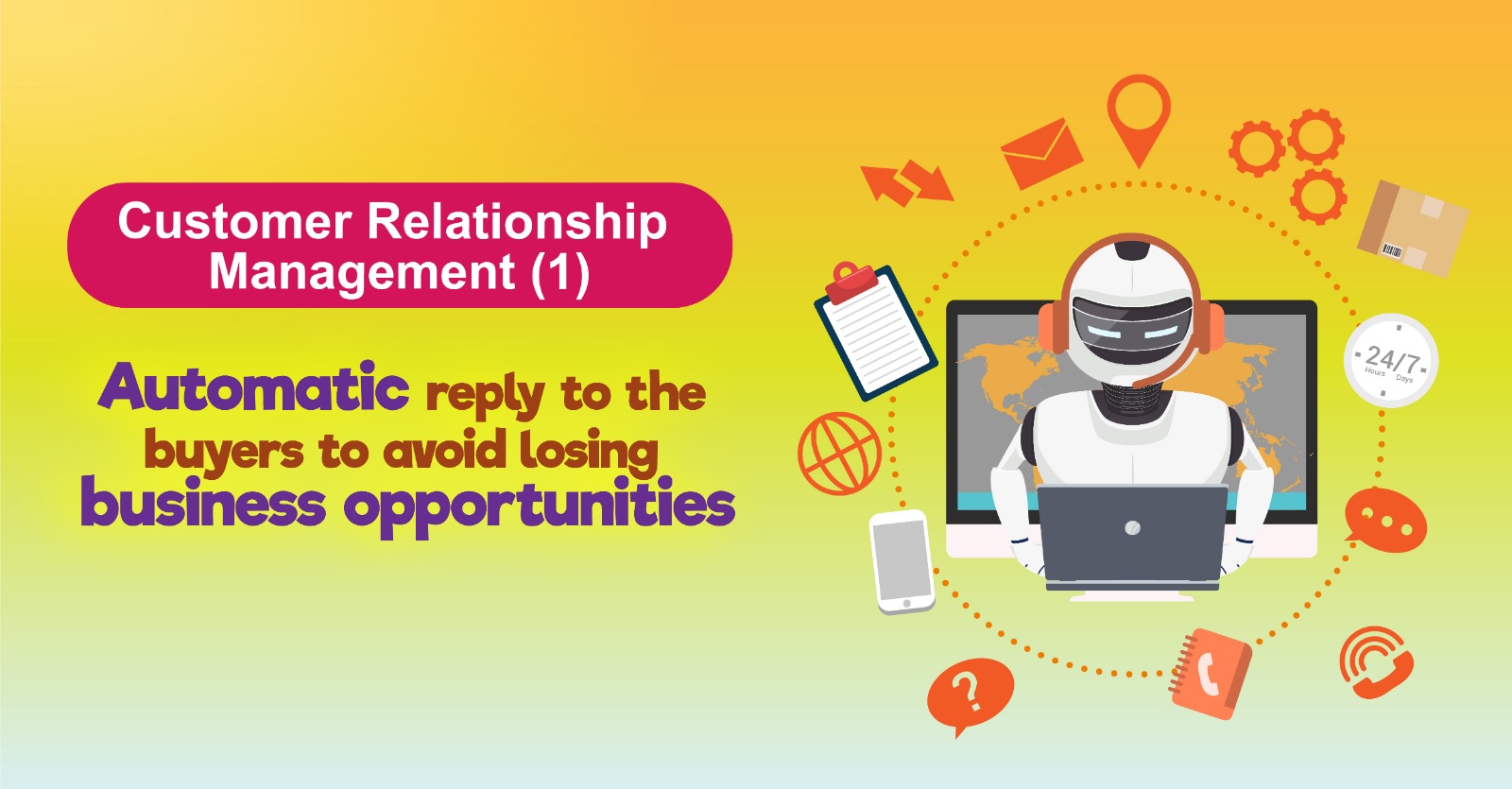 When running eBay, sellers often encounter a problem: customers are interested in browsing products, and send messages to inquire actively. Whereas it happens that the seller is in a meeting, eating, etc., so they miss the message or fails to reply based on the time difference. When seeing a message, it may be an hour or even half a day. The customer has already patronized other online stores, resulting in missed orders and missed business opportunities.
How can this problem be avoided? SoldEazy's new eBay Customer Relationship Management (CRM) can be useful! CRM is mainly divided into two major sections: First, the Message Center. It collects all eBay and buyer news, and sellers can view messages on the eBay site in the message center, including announcements, bills, warnings, etc.; They can also view messages from buyers, including order information, inquiry, etc. Second, the Resolution Center. Sellers can handle disputes, complaints, order cancellations, and other cases from eBay, and can set up automated functions to respond and assign employees to manage.
When the sellers open an online store, the buyers come from all over the world. When they receive messages or orders, there will always be a time lag problem. Use eBay Customer Relationship Management to set up an automatic reply message to reply to the inquiries of buyers promptly, avoid missing orders, and help complete the transaction successfully. Responding to customers politely for the first time, you can also get buyer favors, improve account service satisfaction, and improve the account evaluation level. The intelligent reply message system can also overcome the delays and omissions caused by manual replies.
Want to try it out right now? Click this link to register now: