ShipEazy Order Management(5) Manual establishment of orders unified and flexible management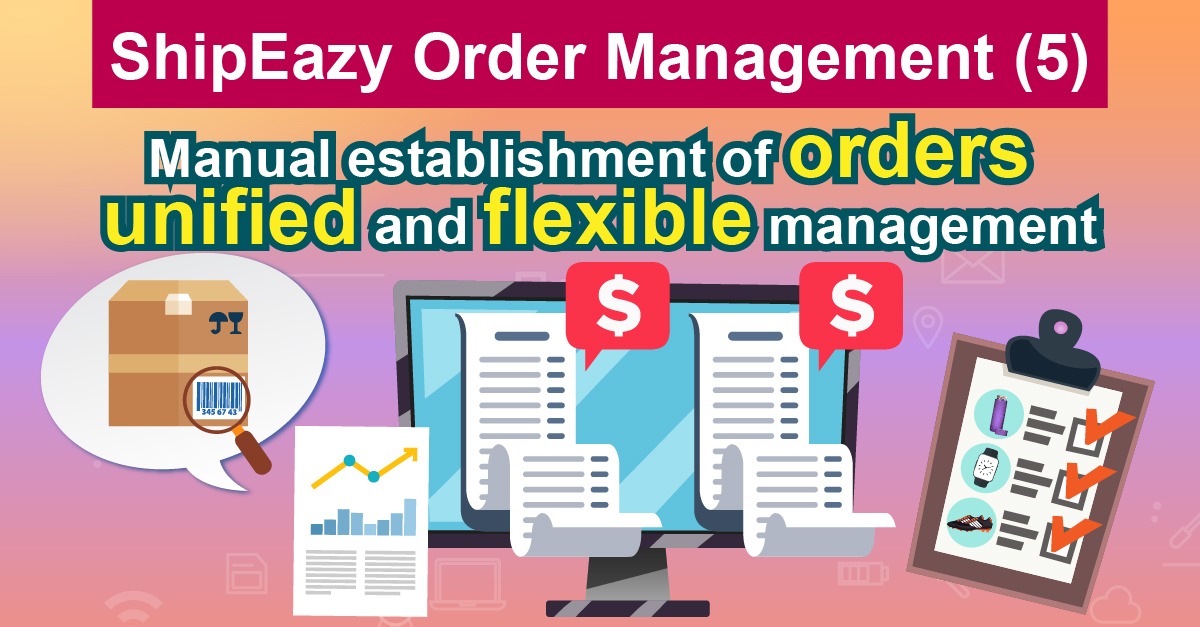 ShipEazy Order Management has many benefits. In addition to instantly viewing, processing of multi-channel orders, processing of parcel shipments, custom shipping process, merge or split orders, you can also manually create/delete orders.
Sometimes sellers may receive orders outside the platform, commonly known as offline orders, which cannot be downloaded directly into the system. In other words, they cannot be managed with online orders, shipped together, viewed and tracked progress, etc. The problem is time-consuming.
The "ShipEazy Order Management" system we created allows you to manually enter orders and manage them together with other online orders, to avoid missing orders, wrong orders, and improve work efficiency. After receiving payment and following the normal shipment process, sellers can view and track through the SoldEazy system logistics progress and check the order quantity and amount of all accounts for the convenience of data analysis. Once there is a data input error or order change, you can modify and delete created orders manually.
Want to try it out right now? Click this link to register now: